Acer Inc.'s Employees
Our Great group of employees work together to manufacture the Ranger RS system for you.
Each adds their independent value to Acer.
PRODUCTION TEAM
Our Production Team works with the physical cutting, bending, machining and painting of the Ranger components.
Jason oversees this area of manufacturing as well as running the machine shop and laser cutter. He keeps production moving in the forward direction, coordinating with final assembly, engineering and the office. Jason is our Production Supervisor as well, overseeing all production.
Rob is our resident welder and fabricator. Rob also helps with the bending of some components and loading of systems for shipping.
Scott has worked for us for many years and is our painter. Scott also works on cart assembly and safety fencing. He also gets posts and other components ready for shipping.
Quentin is the newest of the employees in this area. He is a very versatile person working on the press brake, working in the machine shop, assembling vacuum shoes, as well as learning the laser cutter.
ELECTRICAL and FINAL ASSEMBLY TEAM
Our excellent Electrical and Final Assembly team.
They assemble the electrical and pneumatic components before putting the whole system together for testing.
These guys work great together with quality being a high priority.
Curt heads up this area and does up the major electrical boxes for the Ranger and Infeed decks. He keeps track of inventory in relationship to upcoming orders. He supervises the final assembly and tear down of systems.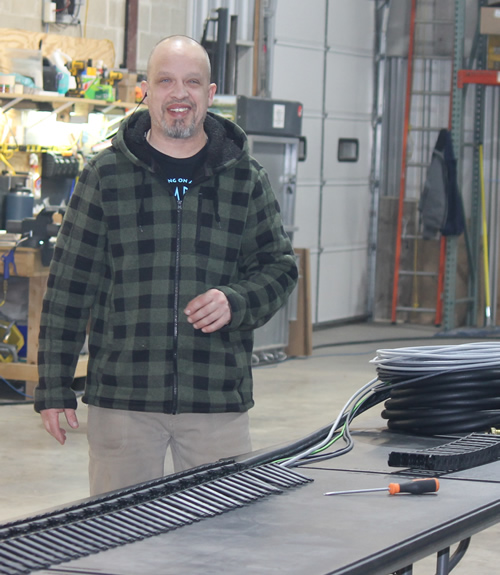 Tom works on the trolley assemblies, getting them ready to mount onto the truss when it is set up on the towers. He also works on assembling the infeed decks and cable track.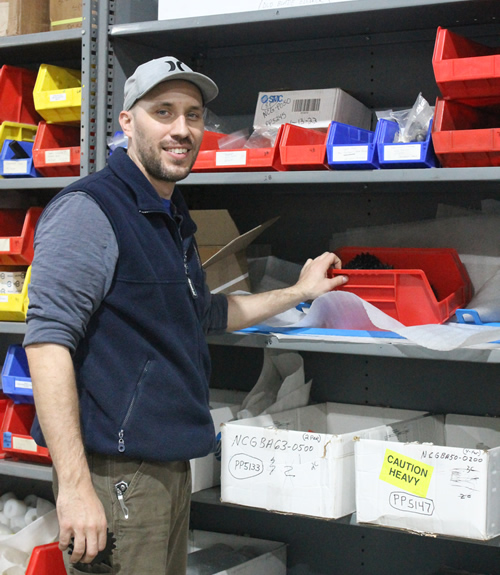 John works on assembling the pneumatics of the systems. He is very conscientious as he assembles components to make sure they are working properly. John also works on the other aspects of assembly of Infeed decks and Rangers.
ENINGINEERING and TECHNICAL PERSONELL
The Engineering and Technical personnel are located in the area we call "The Cloud".
That is offices located on the upper level.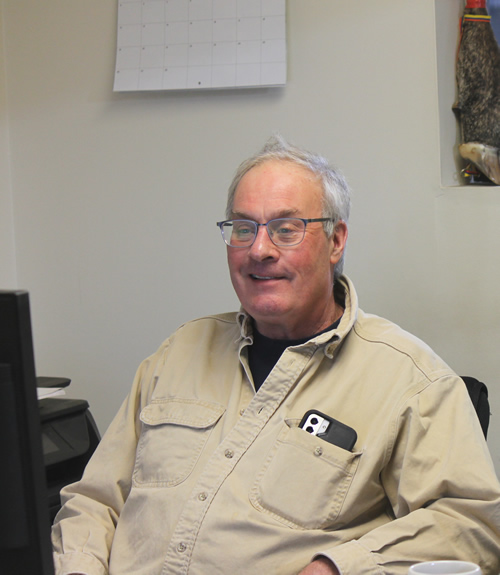 Steve is the Manufacturing Engineer that has designed all the equipment that we manufacture, both past and present. He is always making improvements to his designs and is very knowledgeable about everything related to how the components are manufactured and work together. Steve's vast knowledge of many things including electrical, pneumatics and hydraulics, metals and production are key to our operation.
Rick runs more of the software and technical end of things here at Acer. When you call for support, you will be talking to Rick. Rick is also the person who thoroughly tests each system before it ships. As designs evolve, Rick will be the person that puts the changes through a workout. He also works with the programmer to develop the software as well as drafting the electrical diagrams.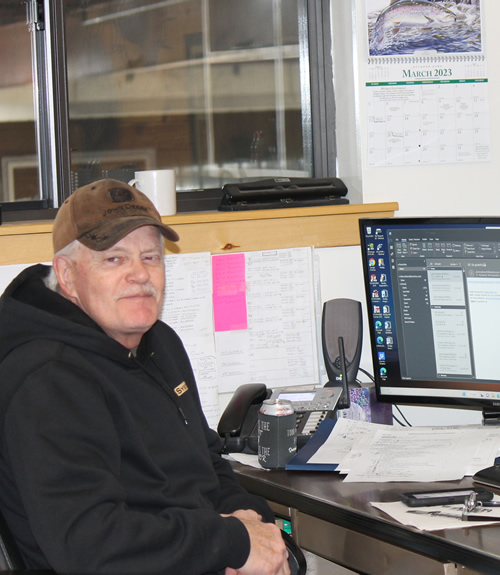 Dan is our CAD person, working with Steve on manufacturing and assembly drawings. Dan works up the layouts for each system Acer sells as well. He figures up what you need for each system; fence panels, posts, carts, cable lengths. He is a great asset to Acer.
OFFICE STAFF
The Office Staff rounds out the Acer crew.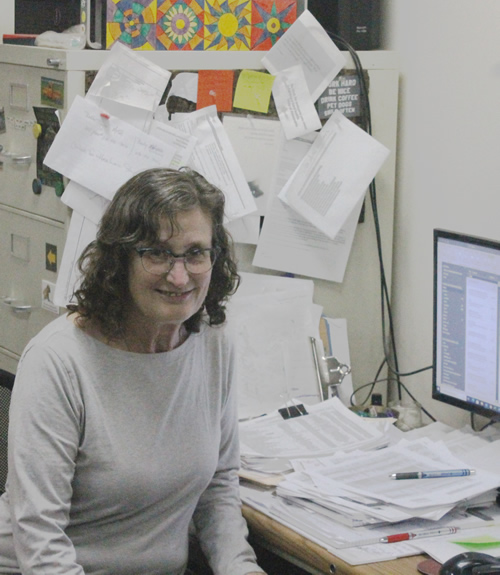 Carol has worked with Acer since it's beginning. She has covered everything from scheduling, ordering components, finance, working with ads, among other things. Carol handles getting your systems shipped and parts out the door for you. Keeping Acer running smoothly is Carol's top priority.
Craig came on board when business really picked up and Carol needed help running things in the office. He handles more of the financials now as well as helping with the shipping of components when they are called in. Craig's background made him a really good fit for us here at Acer.
The last of the office staff is Dolly, the resident Jack Russell. She is a greeter to all that come into the office.
Acer Inc.
301 Industrial Dr
Rushford, MN 55971
Monday-Friday 7:30am – 4:30pm (CST)